Viet Nam secure AFC U23 final berth
Published: January 24, 2018
Viet Nam have secured the Asian Football Confederation Under-23 (AFC U23) Championship final berth after registering 4-3 penalty shootout win over Qatar in China's Changshu on Tuesday.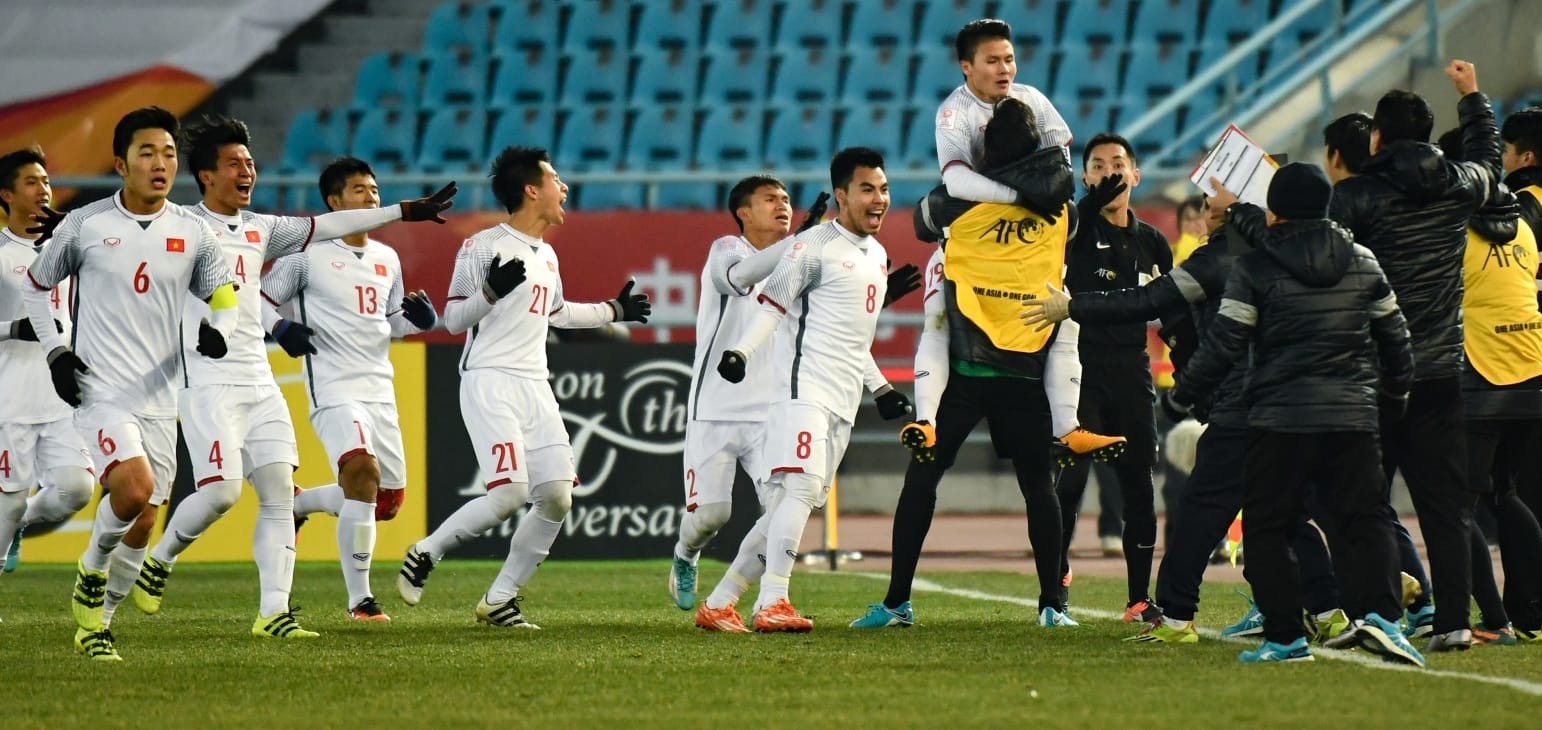 The Vietnamese squad celebrating their unbelievable victory over Qatar (Photo: AFC)
The Vietnamese team once again surprised Asian football fans, becoming the first Southeast Asian country to head into the final in the history of the continental tourney for under-23 players.
The victory really makes an important milestone in Viet Nam's football history.
Vietnamese team's dramatic win over Qatar, really took their fans on an emotional rollercoaster of exhilaration, worry, excitement, anger, and finally the bursting into tears of unbelievable joy and happiness.
It is obvious to realise that the undaunted courage and indomitable fighting spirit of the Vietnamese 'warriors' was the crucial factor in leading the team to victory, inspiring them to defeat their rivals in the breathtaking semifinal game.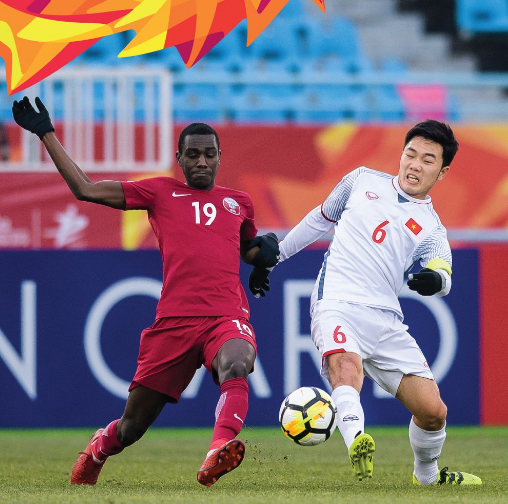 Vietnamese (in white) and Qatari players during the semifinal thriller (Photo: AFC)
In the 39th minute, Qatar took the lead with a controversial penalty, and Vietnamese player Nguyen Quang Hai leveled the score at 1-1 just 24 minutes later with a wonderful shot from the centre of the box to the bottom left corner.
The 2 teams then pushed the game forward, with the Qataris taking the lead again when it was only 3 minutes left of official time. Surprisingly, 'hero' Nguyen Quang Hai netted his second goal, curving the ball from outside the box.
The extra time saw great efforts from both sides but none of them bagged more goals, and this sent the game into a heartbreaking penalty shoot-out.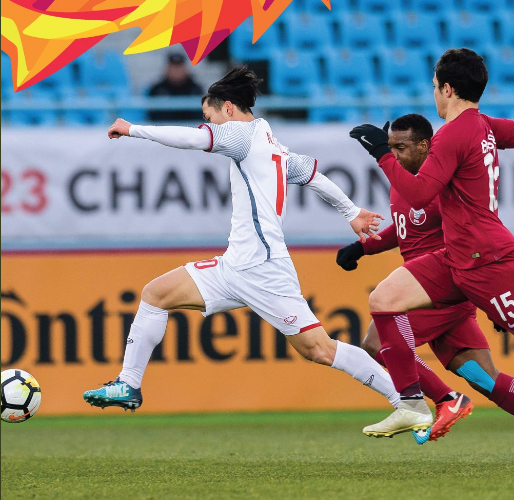 Vietnamese start Cong Phuong (in white) and his teammates did their utmost in the semifinal match
Viet Nam's goalkeeper Bui Tien Dung really made his mark by saving 2 shots by Qatari contestants, whilst the young Vietnamese only wasted their chance in the first round.
After the historic semifinal game, Viet Nam's coach Park Hang-seo hailed his players as 'warriors' who would not let the Vietnamese fans down.
In particular, the seasoned coach also believes that his squad would continue making something special with the fighting spirit of the Vietnamese players.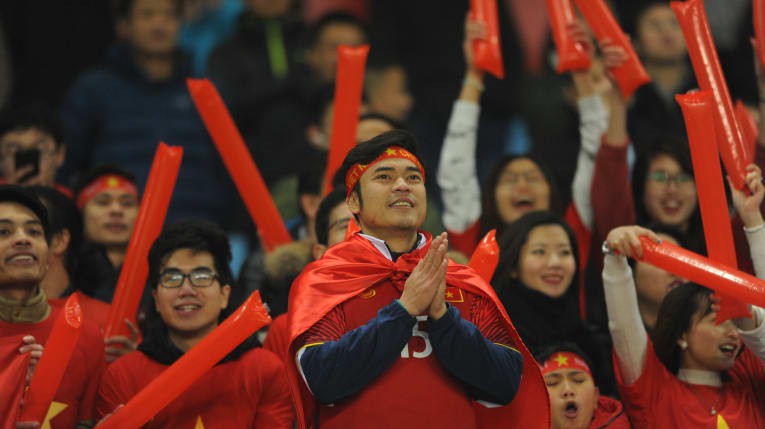 A large number of Vietnamese fans cheering for the team
On Saturday, 27 January, Viet Nam will challenge the Uzbekistan team in the final game who defeated South Korean rivals 4-1 on Tuesday evening.
.