Disinfection of Da Nang's hospitals placed under lockdown over Covid-19 fears
July 27, 2020, 18:11 [GMT+7]
Officers and men from the Da Nang-based Battalion No 78 under the High Command of Military Region 5, last night, sprayed disinfectant to sanitise the C Hospital and the Da Nang General Hospital. These two medical establishments which have received the latest Covid-19 patients for treatment are placed under lockdown for 2 weeks in a bid to prevent Covid-19 transmission in our community.
Starting from 8:00pm on July 26, local police and militia forces staffed some checkpoints around the clock in order to prevent road users from travelling along some major downtown streets such as Nguyen Thi Minh Khai, Quang Trung and Hai Phong which go through the two hospitals.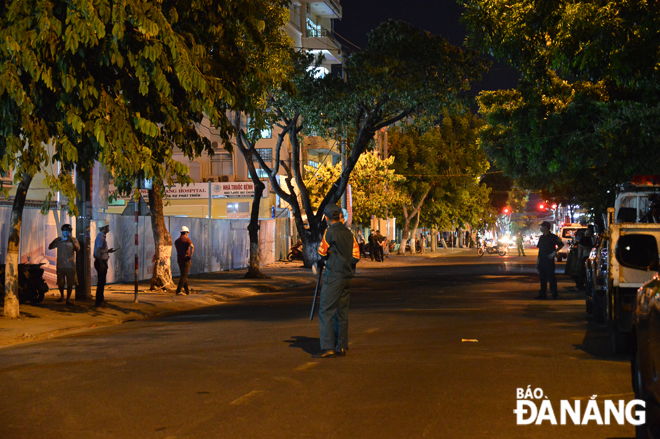 Quang Trung Street was temporarily blocked for the spraying of disinfectant to eliminate the novel coronavirus.
Specialised vehicles were in charge of spraying disinfectant along Hai Phong Street.
Eight specialised vehicles were used for the disinfection missions.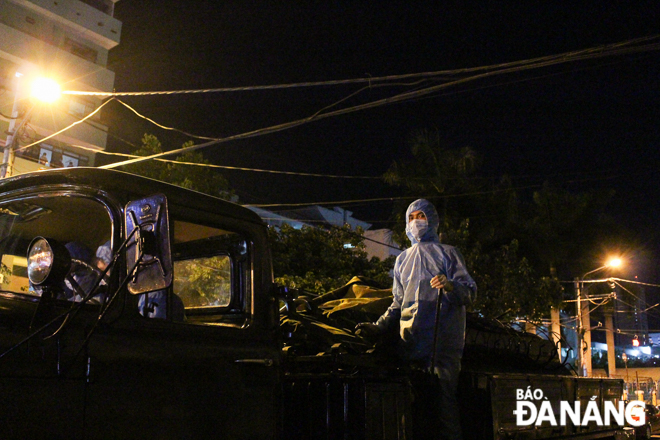 The military officers and men in protective clothing were carrying out the disinfection work.
Specialised vehicles are ready for disinfecting the Hospital C.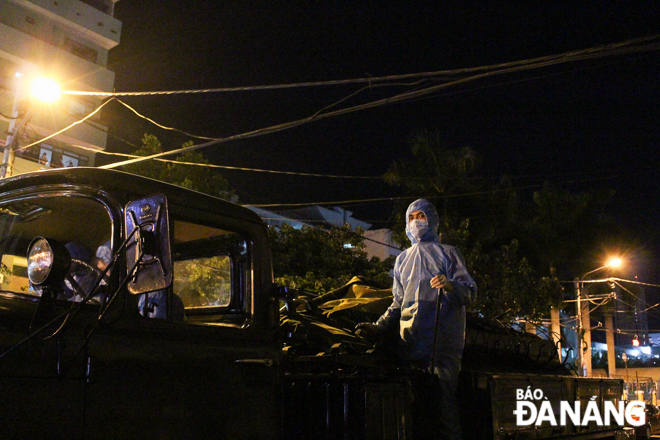 The trucks, accompanied with more than 50 hand-held disinfection sprayers, were sent to the two largest hospitals in Da Nang for disinfecting activities.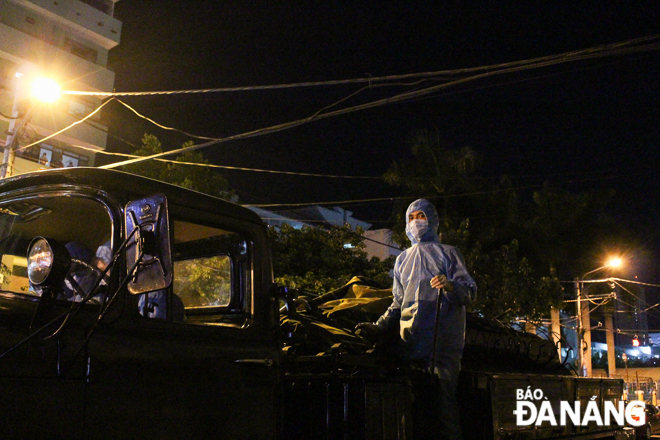 Disinfection was conducted at special wards, patient rooms and the canteen in the C Hospital.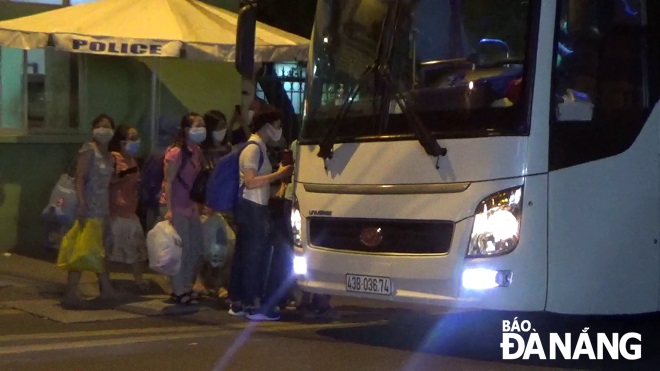 One third of nearly 2,000 staff members from the 2 hospitals were put into quarantine at some designated hotels.
By XUAN SON- Translated by A.T

.