Photos show Da Nang strictly imposing restrictions to stop spread of virus
July 27, 2020, 15:01 [GMT+7]
Da Nang has been back on high alert after three new community transmission cases of coronavirus have been confirmed in the city. In its effort to prevent further Covid-19 transmission in the community, the Da Nang government began to impose new tight restrictions following Prime Minister Nguyen Xuan Phuc's Directive No 19 at 1.00pm on July 26.
Below are some photos, captured by our reporter Xuan Son, showing streets across Da Nang being much quieter than normal after the Da Nang government announced new measures to protect people from the coronavirus outbreak.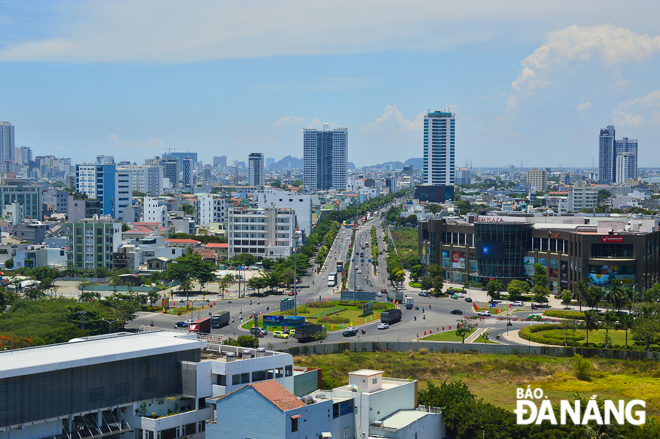 Da Nang's restrictions took effect beginning at 1.00 pm on July 26 until further notice.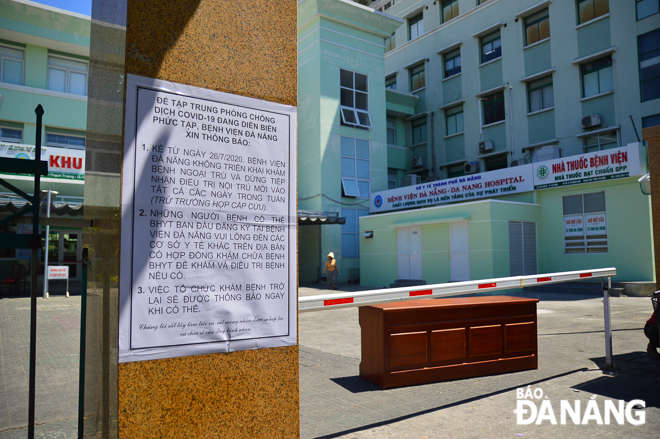 The Da Nang General Hospital was put under lockdown for 14 days at 1.00pm on July 26 after two coronavirus cases confirmed in the city who had come to the hospital for medical examinations tested positive for the virus.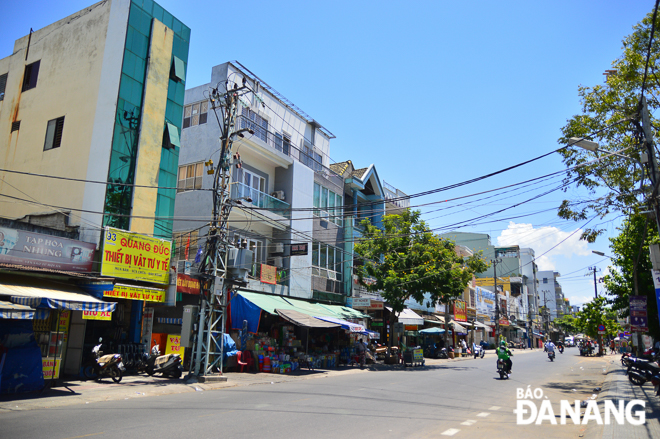 The bustling Hai Phong Street where the Da Nang General and C hospitals are headquartered has been quieter than usual in the wake of physical isolation mandates from the Da Nang government.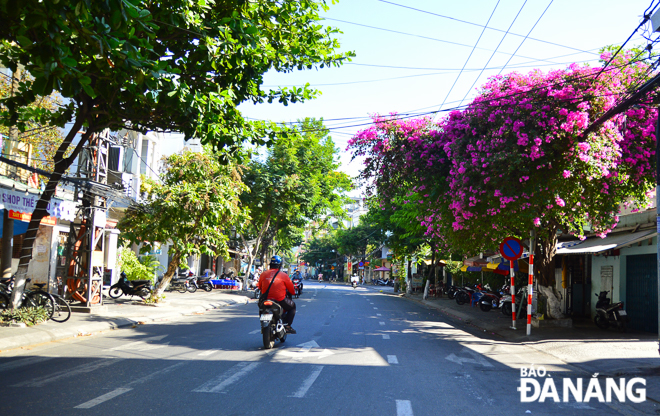 A few passers-by on the normally bustling Trung Nu Vuong Street in the afternoon of July 26.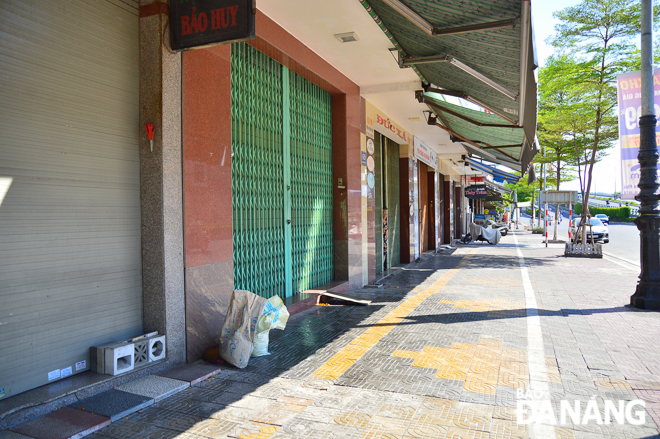 Shops selling non-essential goods on Dien Bien Phu Street are closing.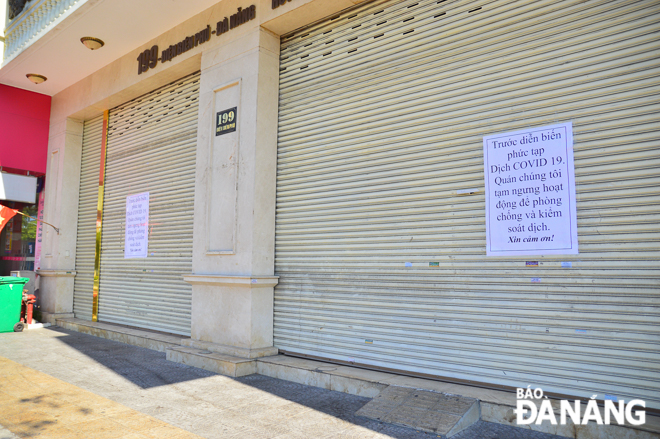 A karaoke bar shuts its doors over coronavirus fears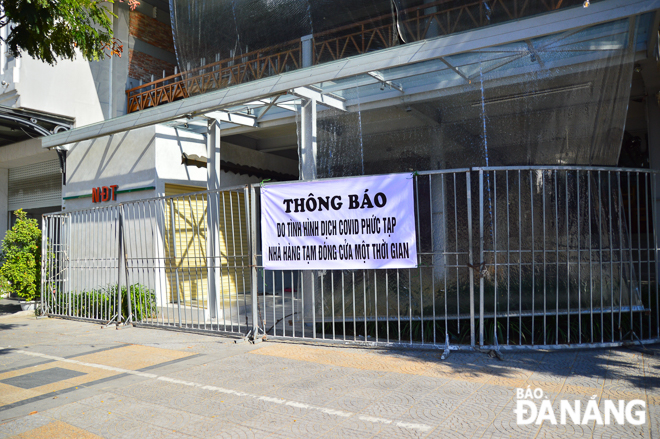 Although restaurants in the city are allowed to stay open, some of them take the initiative to close their doors amid coronavirus fears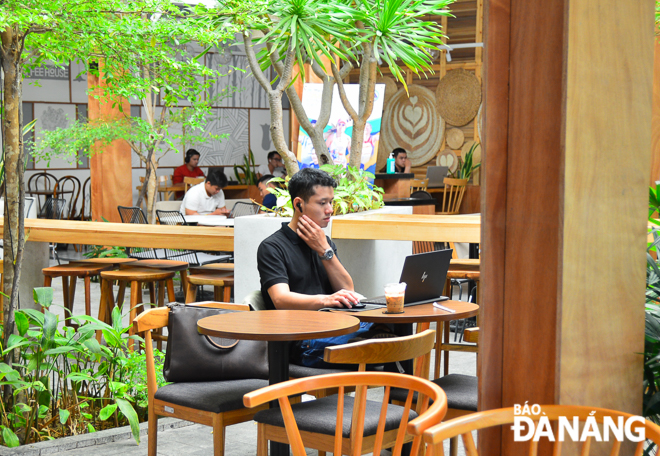 Visitors stay far away from anyone at a local cafés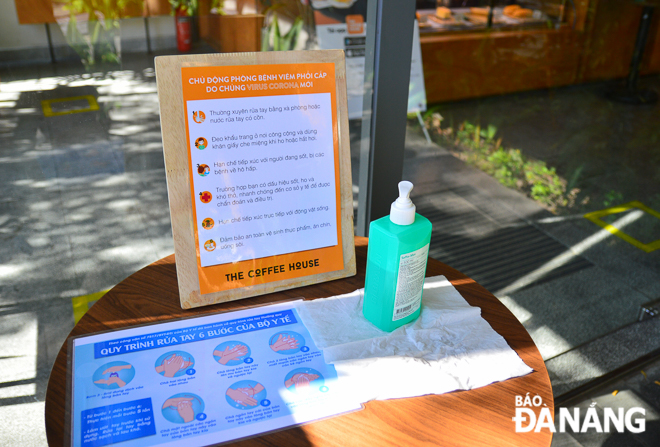 A café recommends its guest to wash their hands with alcohol-based hand sanitizer before entering the shop in order to cut down on germs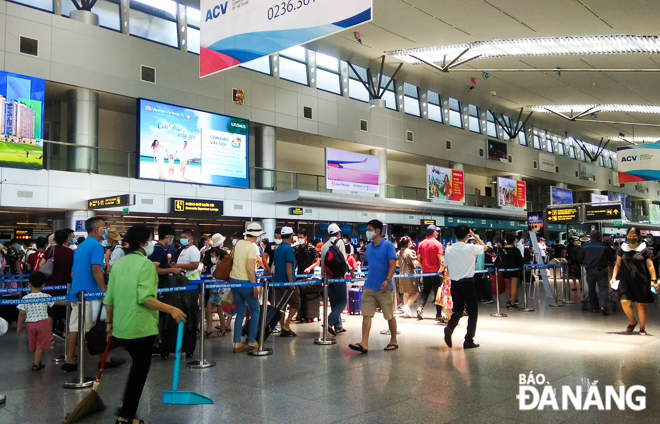 Passengers pictured at the Da Nang International Airport in the afternoon of July 26.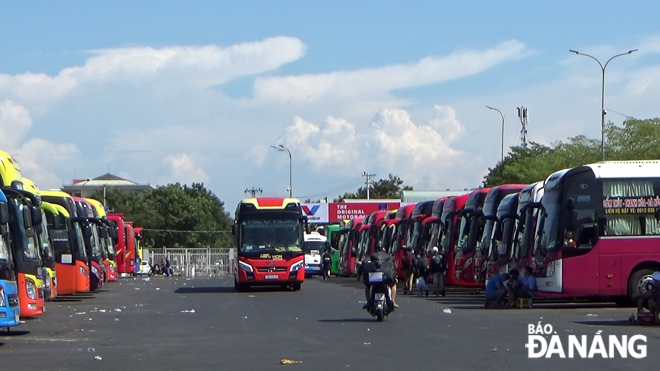 The Inter-provincial Coach Station in the afternoon of July 26.
By XUAN SON - Translated by M.D
.