Free 'rice ATM' for those in need in Da Nang amid Covid-19 crisis
August 19, 2020, 17:32 [GMT+7]
A so-called 'rice ATM' has been already set up in the front of the headquarters of the Da Nang Red Cross Society located at 522 Ong Ich Khiem Street.
The Da Nang Red Cross Society has partnered with the city-based VPBO JSC, and the Ha Noi-headquartered Computer Vision Technologies JSC, along with the Tri Viet Culture and Creativity Company and the Truc Quang JSC, both in Ho Chi Minh City, to install the rice dispenser in Da Nang. They have made meaningful activity to respond to the Da Nang government's appeal to support for families to ensure no-one is left at a time of crisis.
Mrs Le Thi Nhu Hong, the Chairwoman of the Da Nang Red Cross Society, said the automatic dispensing machine will provide free rice for those in need during the ongoing citywide lockdown to curb the spread of the novel coronavirus.
The Da Nang Red Cross Society plans to provide about 20 tonnes of free rice to 3,000 disadvantaged people across the city, Mrs Hong said.
"The machine will distribute 12 kilograms of rice from a small silo to waiting workers who are from families living below and near the city's poverty threshold, people with disabilities, older people, those living with a serious illness, and single mothers." Mrs Hong remarked.
Chairwoman Hong said, unlike previous 'free rice ATMs' in the city, the operation of this rice dispenser is based on Artificial Intelligence (AI) technology.
All personal information of rice receivers, including phone numbers and images of identification cards, under the management of the Red Cross Society, will be uploaded to the city-based VBPO JSC's management system.
Appointments will be created, and text messages will be sent to rice receivers to inform them about time for getting free food.
Automatic SMS messages will be sent to rice receivers in advance of 30-minute appointments.
After people receives free rice, their information will be updated to the system in order to prevent them from receiving free rice twice at the same time.
Let's learn about the operation process of the newly-installed 'free rice ATM' in the city through some photos, captured by our reporter Xuan Son.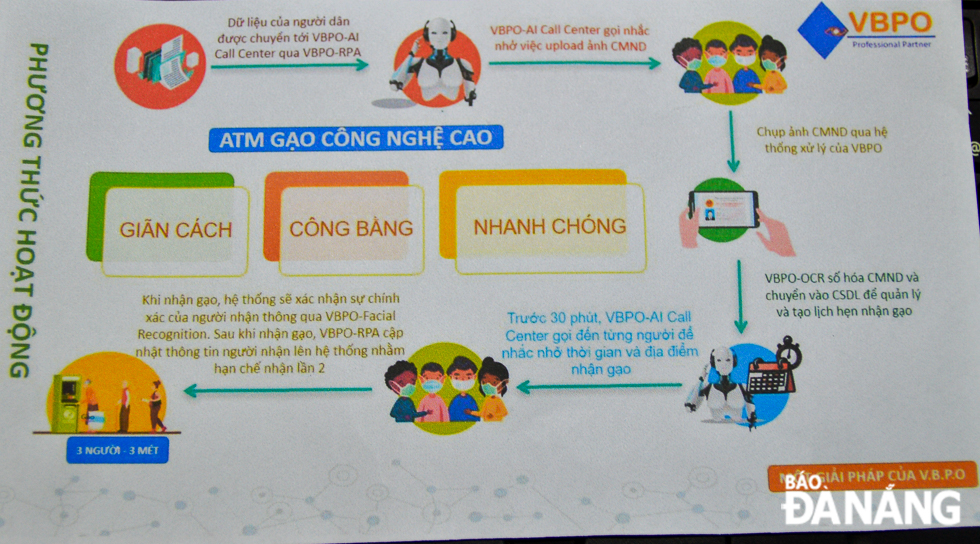 The notice in Vietnamese language explains how to receive free rice from the automatic dispensing machine and how to protect the safety of receivers while waiting their turn for getting free food.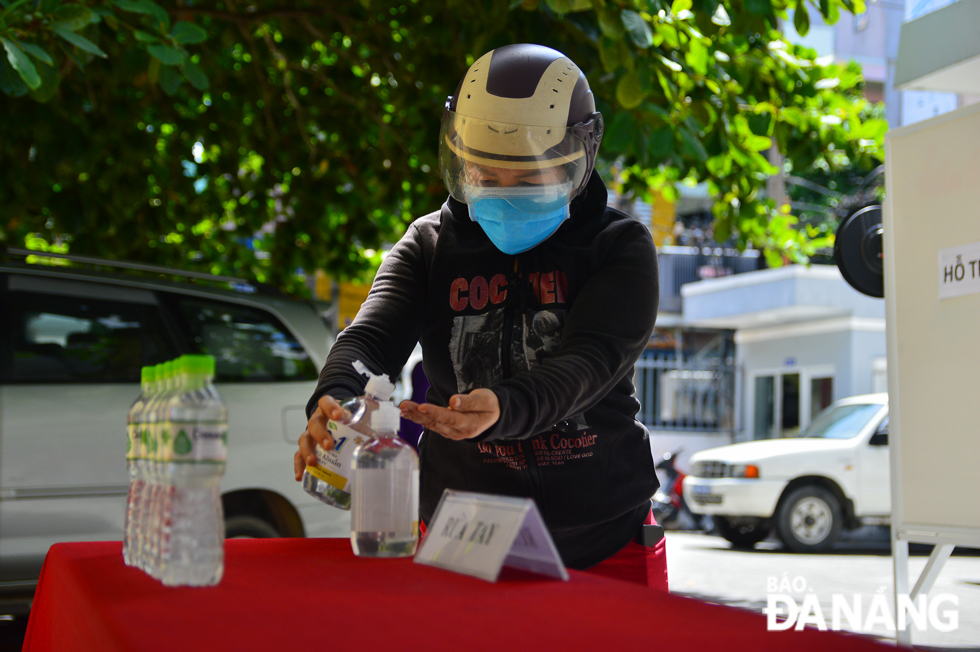 Residents are required to wear face coverings and clean their hands with sanitizer gel before getting free food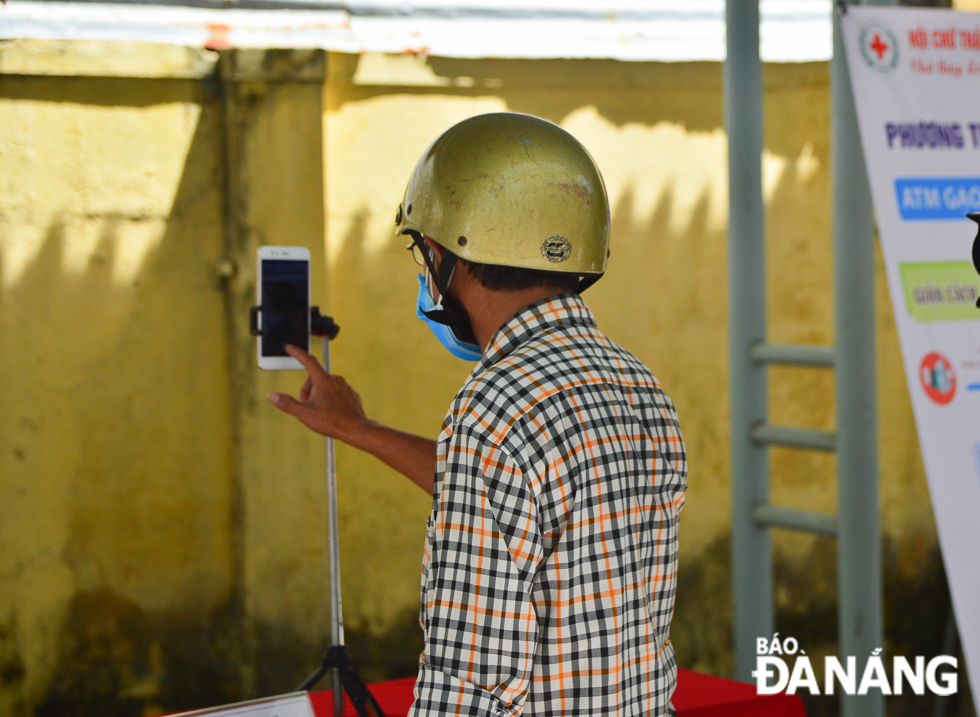 A facial recognition system is used to identify receivers based on images of their facial geometry on their identification cards registered in advance with the city's Red Cross Society.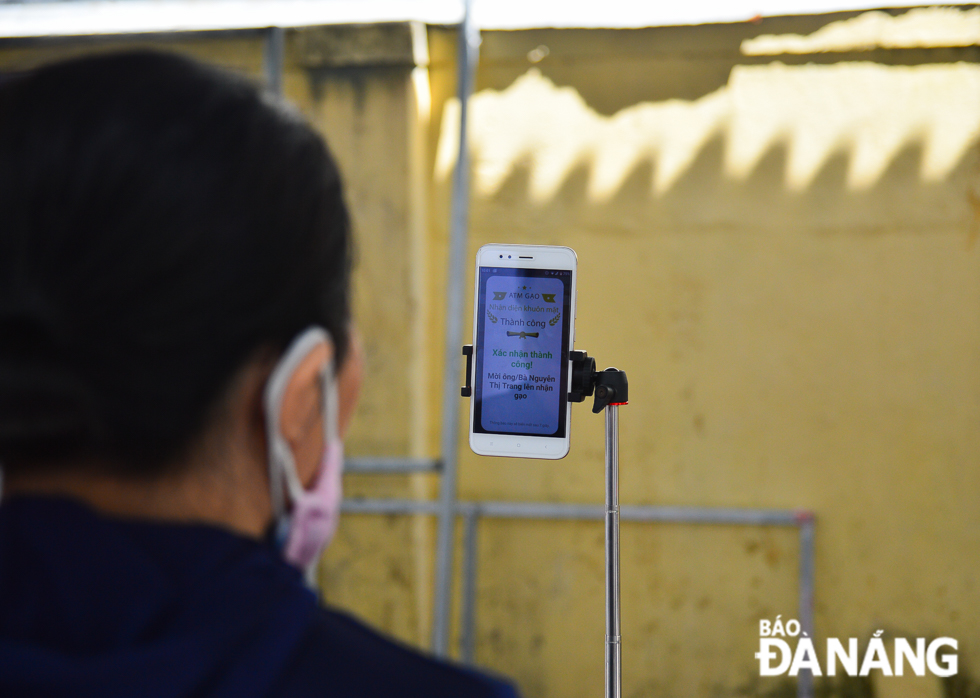 After the facial recognition is successful, people can go to the rice dispenser to receive free rice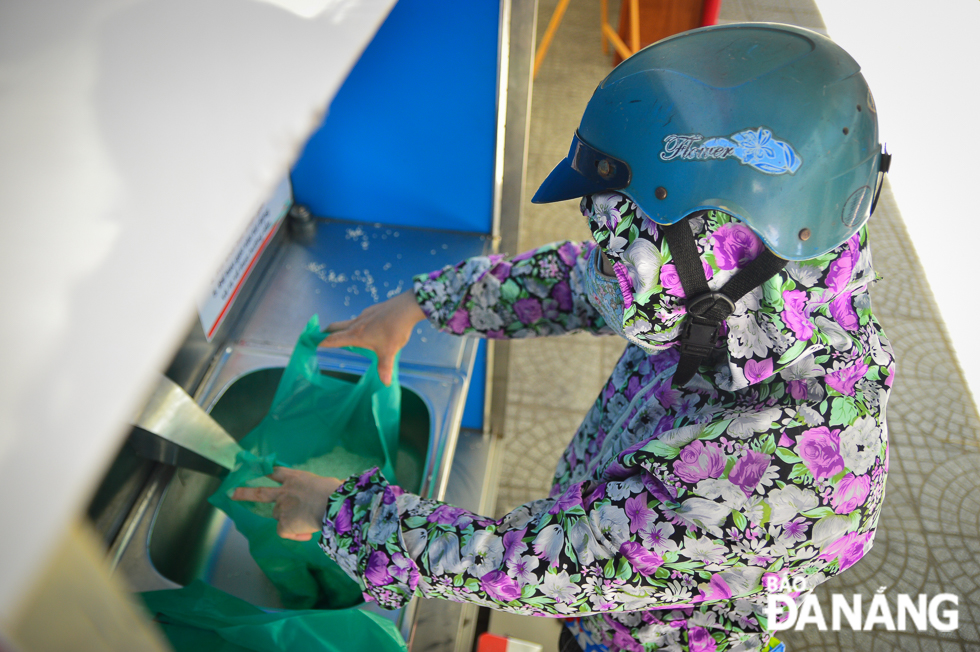 After pressing a pedal at the rice ATM, rice will be automatically dispensed into a bag.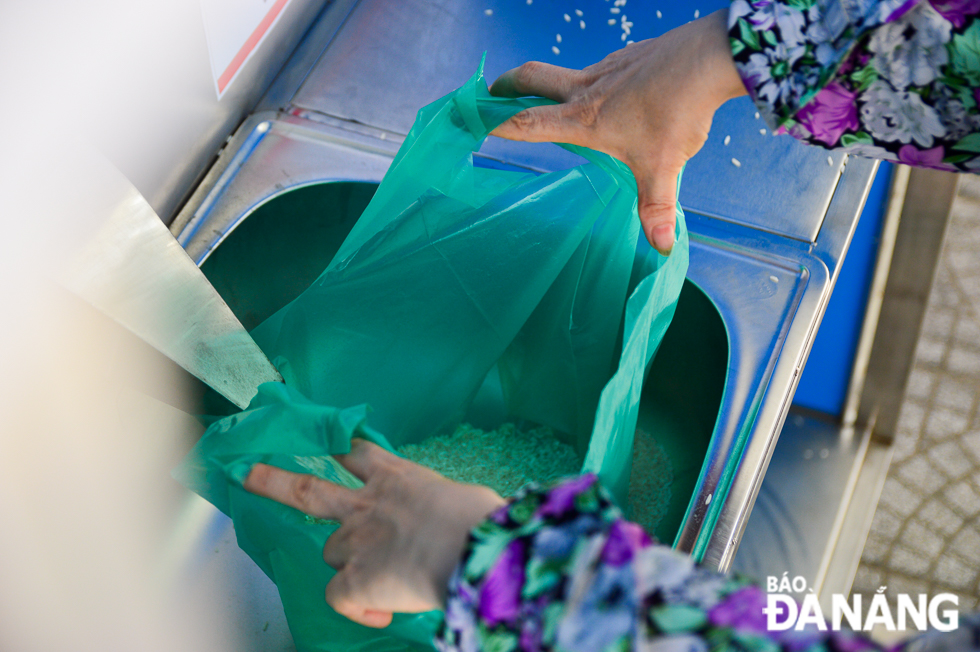 The machine will distribute 12 kilograms of rice for each waiting person.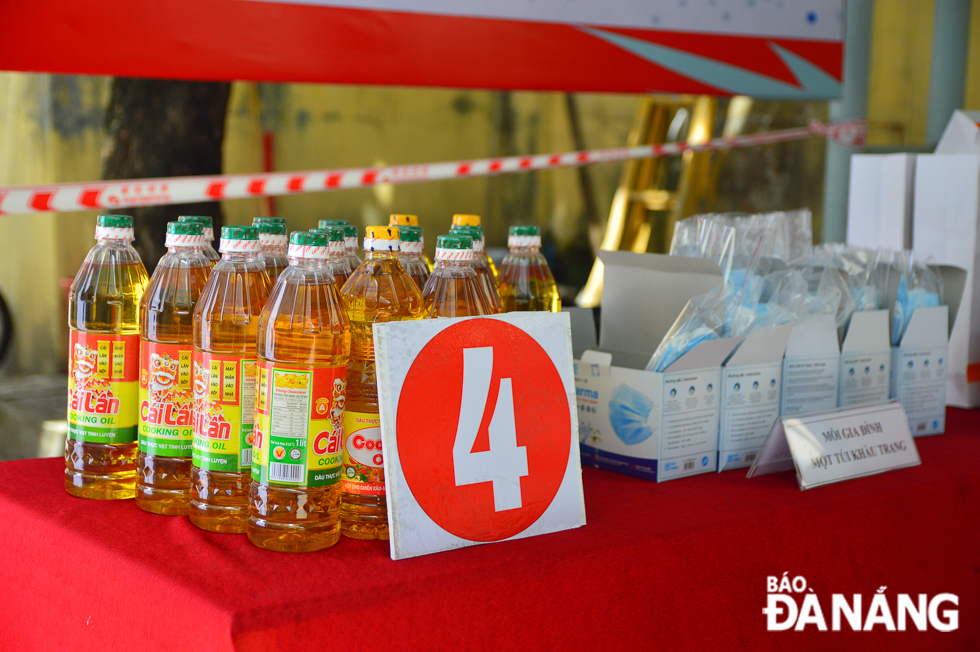 After getting free food from the rice dispenser, people can get cooking oil, face masks and other essential items placed on a table nearby the machine.
45-year-old Nguyen Thi Ngoc Tinh from Son Tra District's An Hai Tay Ward expressed her joy and gratitude after receiving food support.
By XUAN SON - Translated by M.D
.